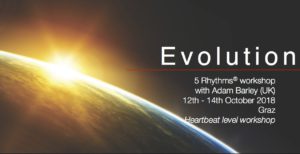 a 5 RHYTHMS® Heartbeat Level Workshop
with Adam Barley
These are wild times. We're not just on the edge, we're off the edge and falling . We need to change, radically, and it's happening. There's a shift in consciousness taking place that is profound, far reaching, beyond any one of us, and involving all of us.
There's a mighty river bursting it's banks everywhere, and it's rushing through each one of us. We are being called, cajoled and catapulted into new ways of being that require us to let go of our fixed ideas and patterns, to expand beyond what we thought possible and allow more energy to flow through us than ever before.
Through our movement practice we will access the power source and creative energy of our feelings, to unleash the wild-hearted warrior who can make a difference in the world having struggled for integrity within. We'll open up to our potential both individually and collectively, allow growth to happen, find healing where it's needed, and move on! Let's drop into the beat and dance for life, letting go of our little self, giving our feet and breath to the big dream that we're seeking, as ONE.
This is a Heartbeat workshop for which you need a good grounding in the 5Rhythms on a physical level first. We suggest 10 hours minimum.
Where: Jugendzentrum Endritz Prohaskagasse 21, Graz Andritz
When: Fri Oct 12, 18:00-20:30 (open wave),
Sat Oct 13, 13:00-19:00
Sun Oct 14 11:00-17:00
Prices: 225,-€ full price
200,-€ for early bookings before Sept 1 and for Jagati members,
185,-€ for Jagati members booked before Sept 1
Contact: Stefania at stefania.jagati@gmail.com
ABOUT ADAM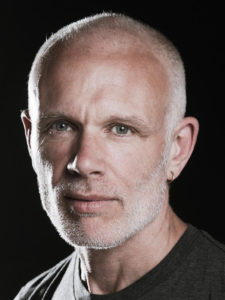 Adam has been studying healing and meditation since the early 80s, and teaching the rhythms since '93. He is one of the most experienced 5Rhythms teachers around, and has a program of events all over the world.
"I have faith in us human beings, and am passionately committed to being part of the evolutionary jump we are engaged in. I am dedicated to helping the 5Rhythms unfold their extraordinary potential for awakening, which I believe has barely begun. I'm a rock and roll monk with a a love of depth, and a clear, honest, uncompromising teaching style."
www.adambarley.com